Friday, Nov 8, 2019 at 7:30am to Sunday, Nov 10, 2019 at 7:00pm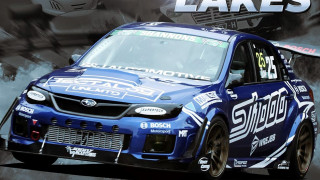 The 2019 Trident Tyre Centre Legend of the Lakes Hillclimb will be held over Friday 8th, Saturday 9th & Sunday 10th of November.
On Friday, a "Classics and Clubmans Only" climb will be held for Historic Vehicles, plus a SEAC Member class. Scrutineering for this day will be held early in the day at the Valley Lakes.
Scrutineering for Saturday and Sunday will be held on Friday evening at the Valley Lakes precinct, where vehicles can be viewed at close quarters after they have been checked by our Scrutineering teams.
Saturday will commence with a familiarisation run in convoy under marshal control. Competition will commence after this run with at least three runs envisaged per vehicle.
Competing against the clock on timed runs, the drivers skills are tested to the extreme. Driving in pursuit of the split second advantage could be the difference between glory and defeat.
Sunday's competition will commence at 9am and it's envisaged that there will be at least three runs held, plus a shoot-out at 3.30pm for the fastest cars (two and four wheel drive).
There are points at various stages of the course where the event can be viewed. Shuttle buses will be available so spectators can view the event from different spectator points.
While the 2018 Hillclimb saw spectator numbers well above event organisers expectations, attendance at the 2019 event is set to be even bigger due to many added attractions.
New to the Hillclimb last year was be big screen coverage of the event in corporate, public and crew areas at The Valley Lakes. The big screens will again be utilised at a Launch Party to be held in conjunction with Koonara Wines at the Rail Lands on Thursday 7th November. The Rail Lands precinct is a popular community gathering place and will offer the perfect opportunity to showcase the Hillclimb to the wider public and promote greater attendance at this year's event.
There was excellent coverage of the Legend of the Lakes Hillclimb in all media in 2018 and due to increasing popularity, it's expected that this will continue in 2019. A comprehensive event program will be available for spectators.
During the event there will be a public address system with radio hook up commentating throughout the days event.
EVENT INFORMATION
Type: Hillclimb
Contact: Kevin Raedel | Director
Phone: 0475 062 717
Email: info@seacsa.com
EVENT LOCATION
ATTENTION ALL COMPETITORS - YOU HAVE BEEN WARNED
Entries will no longer be accepted 'on the day.' Entries need to be completed in full and paid for on the Thursday prior to the running of an event, as per the supp regs.
Competitors without the correct paperwork/ licences etc either at the club office or at an event will not have their entries accepted until the required information is provided. This is a SEAC and CAMS requirement and must be adhered to.