Friday 10th, Saturday 11th and Sunday 12th November 2023
ENTRIES OPEN 28TH JULY 2023 AT 7:00PM
There will be a link on Facebook as well as here for the Supplementary Regulations and Online Entry Form.
Sponsor Entries open Friday July 7th at 7:00pm (Sponsorship Proposal avaialble at the below link).
The first

FULLY COMPLETED

entries (75 for Friday, and 150 for Saturday and Sunday) will be accepted, then a reserve list will start.
Club Membership, Motorsport Australia License and proof of payment will be needed at entry. NO MOTORSPORT AUSTRALIA SINGLE EVENT LICENSES WILL BE AVAIALBLE FOR THE EVENT.
Cross Border series will be scored from Saturday & Sunday competition results.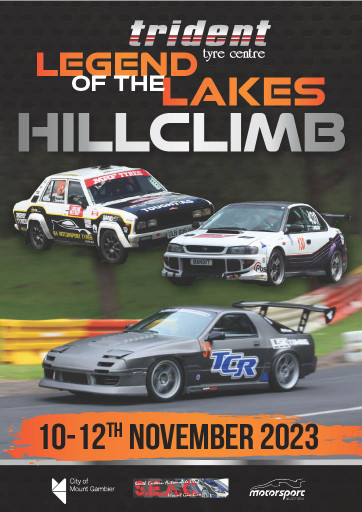 For what to see and do in and around Mount Gambier while you are here, the City of Mount Gambier websites are a wealth of information
www.discovermountgambier.com.au
Or visit the Lady Nelson Discovery Centre - Jubilee Highway East, Mount Gambier