Sunday, Aug 14, 2022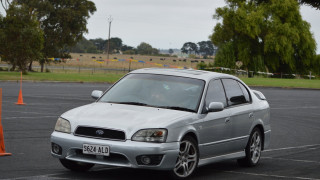 www.evententry.motorsport.org.au
+ PLEASE CHECK YOUR CLASS WHEN ENTERING, as we are now in line with the Motorsport Australia Regulations, and some classes have changed +
Please email ALL paperwork to sales@simseng.net prior to the Event. If you need assistance with this, the Office will be open Thursday evening (reopening August) 4:30 - 6:00pm, where someone will be available to help you out.
EVENT INFORMATION
Type: Multi-Club
Contact: Jason Sims - Clerk of Course
Phone: 0418 815 344
Email: sales@simseng.net
EVENT LOCATION
ATTENTION ALL COMPETITORS - YOU HAVE BEEN WARNED
Entries will no longer be accepted 'on the day.' Entries need to be completed in full and paid for on the Thursday prior to the running of an event, as per the supp regs.
Competitors without the correct paperwork/ licences etc either at the club office or at an event will not have their entries accepted until the required information is provided. This is a SEAC and CAMS requirement and must be adhered to.